With all the attention Drake is continuing to try and attain from sports players and fans alike, SoJones would like to give it's own opinion by rating each piece of the ESPY's based on the campy, hilarious jokes that Drake can pull off. Of course maybe I'd rather listen to his music than his monologues, but if they both can be as entertaining as what I do in the SEO world, we will have a lot to talk about when SoJones finally gets that interview with Mr. Graham himself. Already at the bus stop today and at the job site SoJones hears people who are won over by the hilarious antics Drake pulled off.
Even Kanye is doing Drake songs at his shows, so it's only right we have the pic of the decade with us to start with: Skylar Diggins giving that kiss to the forehead.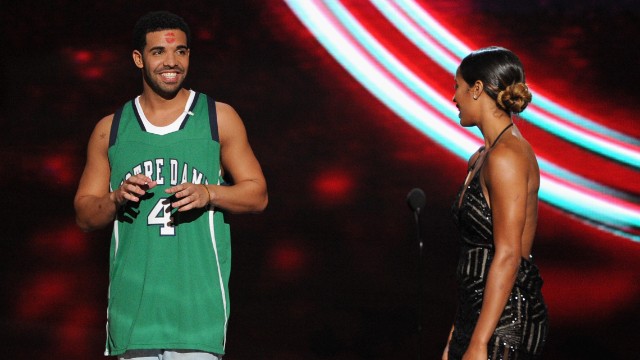 And we know Drake likes to be on the winning team, but with rumors of sexual enjoyment from unavoidable vices, we wonder how far Drake will take his cheerleading. Long as the outcome is income, right?
"I'm excited to be here, so many athletes in the house," Drake said as he opened the ceremony. "So many people that I respect, so many of you that I admire. So many people that I would trade my life to be. I love all of you … until you start losing, then you're dead to me. I stick with the champions."
Yeah, maybe one of the funnier moments was Drake singing the Frozen song 'Let it go' in the form of boxer Manny Pacquiao.
With all the moves Lebron had to endure just to get to rest back in Cleveland, Drake wanted to make sure that Lance Stephenson also feels what it's like to get air in his ear: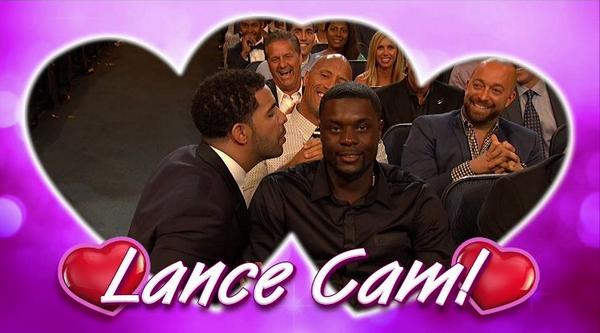 Maybe the real hilarious part was when Drake wanted to get his wedding singer on and seduce all the women in the back row:
"This next song has absolutely nothing to do with you at all," Drake told his audience. "This song is about the real glue that holds the sports world together: side pieces."
In regards to sports, Donald Sterling got a lot of the jokes headed his way when Drake started to get on the billionaire for being racist in his comments that had him selling his company to Steve Ballmer, Ex-CEO of Microsoft:
"We're just a couple hundred yards from Staples Center, which also happens to be as close as Donald Sterling's allowed to get"
Now that Drake and Chris Borwn also have seemed to get along, you can bet that there will be a lot of great music coming from Drake and the OVO camp as well. Let's remember that more of the media blitz is coming as Drake and Lil Wayne are touring with a battle sponsored by Capcom.
Check SoJones for more Drake & Young Money news and leave a comment for the team to read!