How many sojones readers saw the BET awards last night? With drama among Nicki Minaj and Iggy Azalea, and pre-show performances by Yo Gotti and August Alsina, you can bet there were a lot of awesome things going on the whole night. Some things never change, like Floyd Mayweather still trying to get at T.I though his wife!
Host of the show Chris Rock had some very funny things to say about the night as well:
 "An 83-year-old white man doesn't like black people. Is that news? Come on!"  "A black man couldn't look him in the eye until he was 45. The first black man he ever met, he got for Christmas."
Let's start with the top 10 artists who caught our eye this year:
10. Nelly
The big dawg Nelly really went for the classic look with all white and a clean watch. Check him out in the latest cheerios commercial. It must be the honey!
9. T.I
With the new album 'paperwork' coming soon, there has been a lot of Floyd Mayweather still flying in Tip's face. This time while Tiny was at the red carpet Floyd allegedly tried to scream and get her attention. Someone must be thirty for some bloody knuckle down fighting. Till Tip take the bait? SoJones thinks he must be too busy counting up money with Iggy Azelea to care what's going on.
8.  Nicki Minaj
If you look on Vine, you will see Nicki being fancy after they pan out from Iggy's performance. I guess Nicki doesn't take kindly to female competition! She still shines on the quote section with this funny bit;
"I really don't even care if I get my credit or if I don't. I don't look at myself as a female rapper 'cause I know what I do"
 "I just want to say that the other day, literally, I didn't tell anybody this, I really thought I was about to die," she said. "Like, I was saying my prayers to die. And I didn't even want to call an ambulance because I thought, 'Well, if I call the ambulance, it's gonna be on TMZ.' And I would rather sit there and die. And it made me realize

—

 I don't care anymore what anybody gotta say."
7. Tatiana Ali
Let's just get to the beautiful women of the awards. What a lovely shape Tatyana has and we are happy that she is getting her shine on with career advancement and tons of projects this year.
6. Kerry Washington
Mrs. Washington is so regal whenever she presents herself. With a successful movie and TV show empire she's building, there is no limit to how busy her year will look in 2015.
5. August Alsina
Coming from the struggle, you can't help but respect August for all the things he has come through in order to get to this point. He gets the SoJones respect for grinding it out and making it from homeless to star studded. Check out his 'benediction' song with Rick Ross.
4. Tinashe
From touring with Justin Bieber to features with Drake, Tinashe definitely did her thing to get recognized for her hard work. With more touring and singles with DJ mustard like '2 on', she will continue to get the party started.
3. Yo Gotti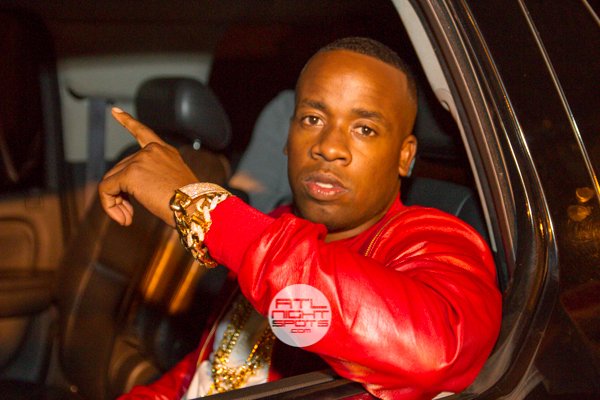 With more touring under his belt than you can begin to fathom, Yo Gotti works whether you are awake or asleep. We will be sure to keep another interview ready when Yo Gotti is promoting his album 'art of hustle' coming soon.
2. Trey Songz
The kid has a gift for making sure the ladies are taken care of. Whether or not that is a haters problem isn't up to us. SoJones thinks you should check out his new album, 'trigga'!
1. Pharrell Williams
With the video of the year and gold and jade around his neck, Pharell kept it super swagged out and metaphysical with a humble speech about how he just wants to keep humanity looking towards a better future.
Still, drama happened after the show with stabbings and shootings. CBS reports there was one death reported at L.A's Monalizza Restaurant. 33 year old Lavell L. Smith is deceased unfortunately. The awards pre-game was happening when this all went down. With four people injured, Sojones hopes they can survive the storms of rap beef and get back on their feet.
Another shooting happened at Hollywood's Supper Club. A witness says there was a shooter aiming at a rapper in Game's car. Another shooter shot in the air. In this an attack from the 312? Sojones has the streets on lock with knowledge! Find out more about the show at the Washington post.